Online live computing clubs for children
In addition to our famous face to face computing clubs and workshops, we offer
live
online virtual computing and tech clubs for kids.
Our online sessions are delivered
live
in
small
groups by our fab team of expert tech leaders – we do
not
use pre-recorded activity – so your child has all the input and interaction they need.
All you need at home is an internet connection and a laptop/desktop.
Virtual tech clubs coming to you LIVE from Manchester
We're local! We deliver face to face coding and computing clubs and workshops across all parts of Manchester, Salford, Oldham, Rochdale, Stockport and Macclesfield – and the great news is our online clubs mean you can join us from wherever you might be! It's a great way of being in the same class together when you can't be in the same place. Why not get a group of your friends together to join us?
Online club details:-
Introduction to Python - 6 sessions £5 per session 10 - 13 + yrs
BBC Micro:bit Programming - 6 sessions £5 per session 7-9 yrs
Programming with Minecraft - 6 sessions £5 per session 7-12yrs
Stop-Motion Animation - 6 sessions £5 per session 7-12yrs
Kodu Game Design - 6 session £5 per session 7-12 + yrs
Sploder Game Creator - 6 sessions £5 per session 9-13 + yrs
Sessions are running daily with flexible start times per session. Courses are running throughout April, May and June.
For more details or to book an online club session please contact:
Griffin Cheng on 07561 780416
Supporting schools working with key workers' children during the COVID-19 epidemic
Our online classes also work well with groups of children in schools. We can deliver them remotely to the children at set times. Alternatively, ComputerXplorers Manchester can come to your premises to provide sessions to children staying at school.
---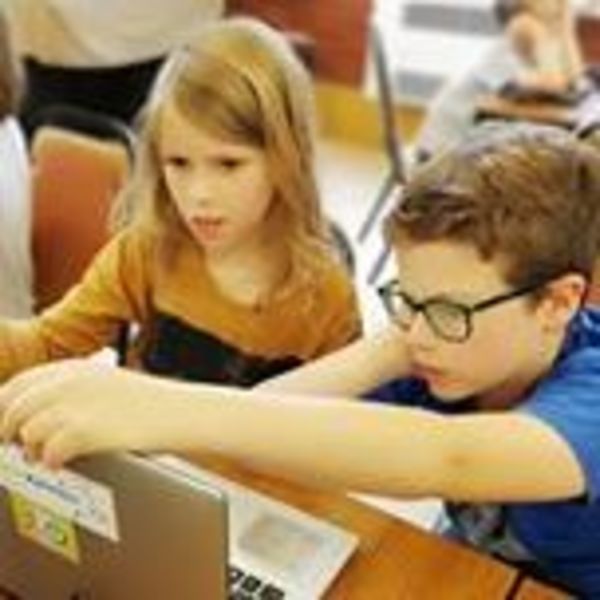 Helping children and parents survive life without school
Whether you are looking for ways to keep children happy and learning while on Coronavirus lockdown or you are already committed to helping your child develop new, fun tech skills our online coding and computer courses are the perfect way to keep children engaged from the comfort and safety of home.
Add structure to your child's day and put their screen time to great use!
Being at home all day is hard for both parents and kids. Working out how best to schedule the day is a major challenge. Our online virtual computer clubs are the perfect way to add some structure to the day, keeping your children engaged while learning new skills and having fun. It's the ideal way to make sure their screen time is put to great use.
Who are ComputerXplorers?
We are a local organisation, working across Manchester, Salford, Oldham, Rochdale, Stockport and Macclesfield, who are specialists in computing and technology classes for children from 3-13.
We work with a large number of schools in the area providing workshops, in-curriculum time classes, computing clubs etc.
We cover all areas of tech from creative animation to robotics, coding and physical computing.

We are DBS (or Disclosure Scotland) checked.


Contact us to find out more!
---
What else we do...